WEBSITE OPTIMIZATION
/
Searches have come to trust organic listings over paid ads. While paid search is still relevant and effective, achieving high organic rank is key to establishing relevance for your top keywords. Jump into SEO efforts with onsite optimization, content, and back links.
SOCIAL MEDIA MARKETING

//
The goal is to improve both efficiency and effectiveness of Social Media Activities. Thus, activities include collecting, filtering, preparing, and evaluating relevant data available on social media platforms to obtain a transparent information base for discussions and decision-making.
DIGITAL ADVERTISING
///
Placing ads is about creating awareness for your product or service. There are four main display advertising options such as Ad Exchange, Purchase Ad Space Directly on Specific Websites and Bid on Specific Keywords & Phrases that Describe Your Product/Service.
SERVICE AUTOMATION
////
The process of integrating all domain and functionality tools into various automation layers in order to have unified interface for all workflows. It is the process of automating events, processes, tasks and business functions.
Confident. Connected. Open to Change.
We cover the internet marketing 360 (website, social media, ads, and automation). Our clients range from national to international brands. We have the experience, the brains, the guts, the passion.
We make your digital asset sell better. While other companies take your money. TALA is making you money. We will take your business, bring it online, and make you lots of money.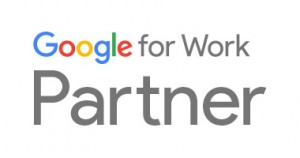 The Internet Revolution: It's Much Bigger Than You Think
The Internet has brought about a fundamental change in the way users generate and obtain information, thereby facilitating a paradigm shift in consumer search and purchase patterns. In this regard, search engines are able to leverage their value as information location tools by selling advertising linked to user generated queries and referring them to the advertisers. Indeed, the phenomenon of sponsored search advertising – where advertisers pay a fee to Internet search engines to be displayed alongside organic (non-sponsored) web search results – is gaining ground as the largest source of revenues for search engines.
+ popularity
+ people
+ profit